Fusion Training Services
EPG provides top-tier fusion and electrofusion training through. Our courses adhere to ASTM standards and Plastic Pipe Institute procedures, cater to a wide range of applications and are customizable to your needs. We're prepared to serve on-site or at our locations.
Expert Fusion Training Services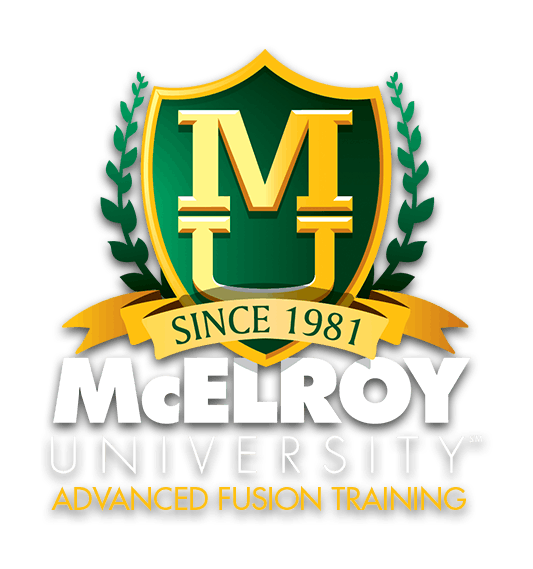 Through the McElroy University, EPG offers industry leading fusion training with Certified Fusion operations and Inspectors training and qualification Courses. We equally offer industry leading electrofusion training following the latest equipment and industry recognized procedures practices and standards amongst all EF manufacturers such as Tega, GF, Plasson and Intergrity fusion to name a few.
Our training experts will train your personnel in the latest ASTM and other applicable standards alongside with the Plastic Pipe Institute procedures to ensure the skills developed result in a safe work environment and the most efficient use of equipment and resources.
Whether your requirements are small diameter geothermal applications up to large MegaMc mining/industrial applications let EPG's industry leading fusion experts work with your team.
All courses are available at any of our locations or on-site and they can be customized to your own unique applications or equipment.
---
Fusion Training Video Gallery
McElroy Fusion Machine Shifting Procedure
Determining Drag Pressure on a McElroy Fusion Machine
Using the McElroy Fusion Slide Calculator
How to Fuse Pipe with the McElroy Pit Bull® 26
How to Fuse Pipe with the McElroy TracStar 500 Series 3
How to Fuse Large Diameter Polyethylene Pipes with McElroy Fusion Machines
The New DataLogger® Vault™ from McElroy
Plasson ElectroFusion Installation Instructions.mp4
Large Diameter HDPE ElectroFusion Couplers | Plasson USA